Destin, Florida, is the "luckiest fishing village on Earth," but it is also home to some beautiful homes. Read our blog for five luxury rentals in Destin, Florida, and what makes them unique! Staying in luxury does not always mean paying a premium for the pleasure!
Excited to visit Destin, but not sure where the best restaurants, shopping centers, and beaches are located? Read our vacation guide for all of the great picks planned out for your next visit!
Top 5 Luxury Rentals in Destin Florida
Crystal Clear (Henderson Beach Villas #1)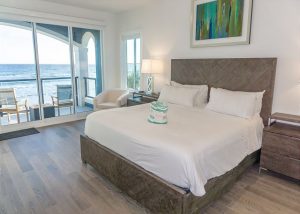 6 Bedrooms | 6.5 Bathrooms | Sleeps 12
Henderson Beach Villas is one of the most luxurious and ambitious new projects in Destin, Florida. Enjoy a taste of old-world elegance in a refined new-world package on the Gulf of Mexico. Enjoy two parking spaces, private beach access, and a rooftop pool when you stay at Crystal Clear in the Henderson Beach Villas.
Book Now
Pointe-O-View
4 Bedrooms | 4.5 Bathrooms | Sleeps 10
An awe-inspiring home with views of the Gulf of Mexico, East Pass, and Destin Harbor, location is everything with Pointe-O-View. Completely remodeled both in and outside, enjoy a new and improved floorplan that fits up to ten guests.
As a complimentary treat, enjoy exploring with 4 bikes when you rent this home!
Book Now
Miramar Beach Villas 101
4 Bedrooms | 4 Bathrooms | Sleeps 14
This spacious four-bed, four-bath townhome is located just steps from the beach. When the beach is closed finish your evening poolside and make sure to visit the nearby golf courses and upscale outdoor mall.
Book Now
Sago Sands 301
3 Bedrooms | 3 Bathrooms | Sleeps 8
This three-bedroom, three-bathroom property is located directly on Seagrove Beach! Take a short bike ride to town to experience great restaurants, shopping, and more, or stay in your luxury rental and enjoy a lake or beachside adventure. The unit has a beautiful balcony to watch the sunrise, three spacious bedrooms, and modern appliances.
Grouper Therapy
4 Bedrooms | 4.5 Bathrooms | Sleeps 16
A large unit, Grouper Therapy is a great destination for larger family units or parties looking to enjoy everything the area has to offer. This unit comes with four free bikes to explore the 30A. Enjoy the deck with ocean views and beautiful views of the Gulf of Mexico.
Explore More with Harmony Beach Vacation Rentals
If you are looking for even more luxury vacation rentals, our selection of homes and condos in Destin and 30A offers fantastic locations and amenities at affordable rates. Our vacation rentals are found all over the area, so you can stay close to what matters to you. 
Start planning your Destin vacation today by booking one of our properties! We look forward to welcoming you to the Emerald Coast.